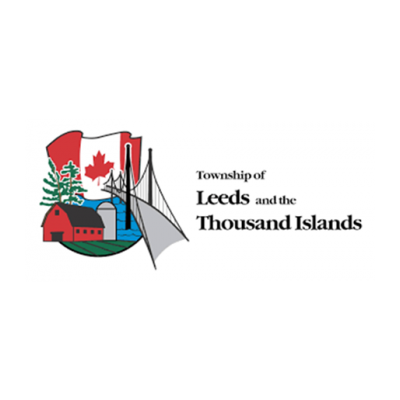 Fire Prevention Officer
Job Description
The Township of Leeds and the Thousand Islands is seeking an individual to join our team in the full-time position of Fire Prevention Officer.
The Township of Leeds and the Thousand Islands (Township) is a vibrant, diverse community in Eastern Ontario. We have the world-renowned 1000 Islands and St. Lawrence Seaway along our southern boundary and the UNESCO-designated Rideau Canal on our north. We are conveniently located within hours of two of the largest metropolitan areas of Canada as well as the eastern seaboard of the USA. We have 9,500 permanent residents, thousands of seasonal residents, and welcome tens of thousands of visitors to our region every year. The Township offers its citizens a great lifestyle, with the perfect balance of heritage, culture, services, outdoor activities, and contemporary living.
POSITION SUMMARY
The Fire Prevention Officer provides public education with respect to fire safety and fire prevention; conducts inspections and enforces the Ontario Fire Code, other relevant legislation, and standards; performs or assists with fire investigations to determine cause and origin in accordance with the Fire Marshal directives. The Fire Prevention Officer is an effective team member whose contributions assist in the achievement of organizational objectives. The Fire Prevention Officer will work directly with the Fire Chief and with the support of the Administrative Coordinator, Fire Services/Business Administrator Fire Training Centre.
RESPONSIBILITIES:
Participates as an active part-time-on-call firefighter during weekday business hours, if required.
Conducts fire safety inspections on all types of buildings pursuant to the powers prescribed in the Fire Protection and Prevention Act.
Addresses Fire Code violations and fire safety hazards within the authority of the Fire Protection and Prevention Act, applicable Regulations and Fire Marshal directives.
Review various Fire Safety Plans and site plans, as assigned, with respect to code compliance and fire safety.
Provides technical advice to other Departmental offices/staff, business owners, and the public on the interpretation or application of fire safety and the fire code.
Prepares reports and maintains accurate records detailing information about properties, any violations observed and actions to be taken as well as for Fire Prevention activities.
Maintains detailed notes, prepares written information, and provides evidence when required for appearances related to Provincial Offences Court, before the Fire Safety Commission, at Coroner's inquests and tribunals related to fire prosecutions.
Exercises all powers as an Assistant to the Fire Marshal prescribed in the Fire Protection and Prevention Act.
Prepares and presents to the public fire and life safety programs that meet the needs of the citizens of the Township of Leeds and the Thousand Islands.
Ensures all public education materials and resources are professionally prepared, up-to date, and ready for delivery.
Co-ordinates, and where appropriate, provides prevention and public education training to fire personnel.
Conducts or assists OFMEM on Fire Investigations into the origin and cause while working under the Fire Investigation legislative framework.
Applies fire investigation methodology involving fire science, fire scene safety and security, burn pattern analysis, evidence collection, investigation documentation and fire cause determination.
Interacts with property owners, occupants, and the public, as well as performing other public services at the scene of an emergency in an appropriate, effective, and professional manner.
The foregoing description reflects the general duties necessary to describe the principal functions of the job identified and shall not be construed to be a detailed and all-inclusive representation of the duties that may be inherent in this position.
QUALIFICATIONS:
Secondary School Diploma or equivalent.
Certification as a Fire Prevention Officer under the former Ontario Fire Service Standards, or NFPA 1031 Fire Inspector Level II with the supplemental courses prescribed by the OFMEM
Certification as a Public Educator under NFPA 1035 Public Fire & Life Safety Educator
Certification as a Fire Investigator under NFPA 1033 Fire Investigator or NFPA 921 Fire and Explosion Investigator
Knowledge of the Ontario Building Code Act and regulation considered an asset. For example, possess a BCIN with qualifications in Part 3 Fire Protection, Occupant Safety and Accessibility
Experience with code enforcement and courtroom procedures would be considered an asset
Certification as an NFPA certified 1041 Instructor 1
Certification of NFPA 1001 Firefighter I and II or currently in progress
Possession of a valid DZ driver's license with an acceptable driving record
Firefighting experience will be considered an asset
REQUIRED SKILLS AND ABILITIES/WORK DEMANDS
Demonstrated knowledge of the Ontario Fire Code and Ontario Building Code.
Physical ability to lift and carry equipment and supplies weighing up to 50 kg, push and pull equipment and parts weighing up to 100 kg; to walk, stand, lift from floor to waist, lift from waist to shoulder, climb stairs, and climb ladders and any other physical ability required to perform assigned duties.
Ability to maintain knowledge of all pertinent legislations and regulations through independent studies and courses.
Ability to work in an office environment as well as outdoors in varying weather conditions.
Ability to workdays, evenings or weekend, as required.
Ability to deal effectively with complaints from the public and the skill to direct their concerns to a member of the municipal personnel who is best able to respond to the inquiry.
Ability to receive and comprehend instructions; work in a team environment or independently; interact positively with supervisor, other staff, and the public; as well as support and project values compatible with the organization.
Demonstrated excellent interpersonal and communication skills, both oral and written.
Demonstrated ability to operate small tools/equipment and light duty vehicles in a proficient manner.
Must be willing and able to wear all required uniform clothing and/or personal protective equipment as assigned/required.
Proficient with Microsoft Office.
The 2023 hourly wage range for the position is $32.70 to $38.25 per hour commensurate with experience and qualifications. The Township offers a comprehensive benefits package and participation in the OMERS pension plan.
For more information and to view a detailed job description, please visit the career section of the Township's website.
Contact Details
Please submit your covering letter and detailed resume in confidence to hrmanager@Townshipleeds.on.ca by 4:00 p.m. Friday, December 1, 2023.
The Township is an equal opportunity employer. We thank all candidates for their interest, however, only those selected for an interview will be contacted. Information collected will be handled in accordance with the Municipal Freedom of Information and Protection of Privacy Act. In accordance with the Accessibility for Ontarians with Disabilities Act (2005), accommodation will be provided upon request throughout the selection process.