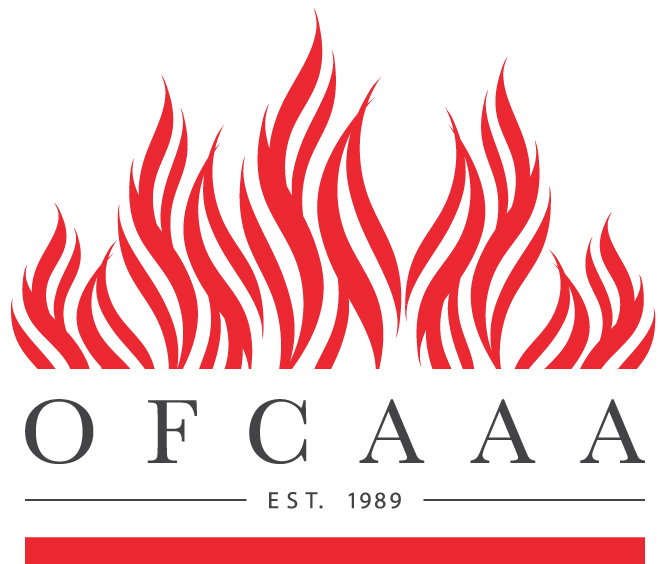 The OFCAAA Annual Conference and AGM will be held on the third week in September, at the Ontario Fire College in Gravenhurst.
The conference is a time for members, active and associate, to come together for professional development and self-improvement. The conference provides an opportunity to share experiences of the past and present and provides an opportunity for face-to-face networking with those from whom we draw on, for information and assistance throughout the year.
The conference is a 3 day event, of which a sample agenda is listed below.
The educational, self-improvement and professional development day, consists of 4 session timeframes throughout the day. This portion of the conference varies from year to year. Some years we have sessions on various topics, and other years we have 1 session on a more in depth topic.
The executive sends out an annual request for ideas and suggestions, to see what types of sessions and topics the membership would like to see at the annual professional development portion of the conference.
Friday evening is a dinner and social event, planned by the executive with consultation from the membership.
Saturday morning, the Annual General Meeting commences at 08:00. The length of this meeting depends on the topics that require discussion at the time, and varies from year to year.
This is also when we elect new executive members. Each executive holds office for a 2 year term, with the President and Secretary/Treasurer being elected one year, and the Vice President the next year.
Meeting Guidelines and Expectations
Each member is expected to offer opinions and seek the opinions of others.
Initiate discussion and contribute to developing ideas and concepts to further the knowledge for self-improvement, improved networking and professional development.
Respect must be shown for the views of other members by listening to what they have to say.
Be receptive to new ideas.
Compromise, evaluate, clarify and deliberate conflicting ideas and viewpoints, to ensure that the best possible solution is attained.
Maintain confidentiality of the meetings which have taken place, unless otherwise advised.