How to place a Used Equipment Ad
Please follow the steps below...
---
Step 1: 
Go to Marketplace & Careers > Used Equipment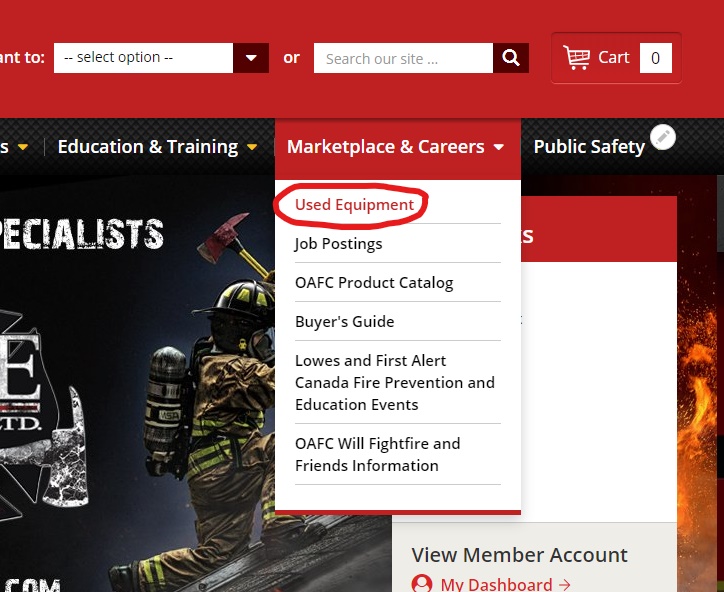 Step 2:
Click on Place an Ad

Step 3:
Fill out the fields provided, please note anything marked with a red Asterix * is required to be filled out.
Step 4:
Under the image section, you can upload photos of the product to be shown with your posting, we suggest these files to be no more than 18mb. Only PNG, GIF, JPG and JPEG files will be accepted. To do this select browse, a pop-up window will open and search your computer to upload the image.
Step 5:
Select Save and proceed to your order information/ payment.
Step 6:
After you have reviewed your purchase, select the Pay and Complete button at the bottom.
Step 7:
Please check the email you provided for your confirmation and order number.
 
---
If you have any further questions on how to place an ad please reach out to Alexandra Kearns, Marketing and Member Services Coordinator at 905-426-9865 x 226 or by email at alexandra.kearns@oafc.on.ca