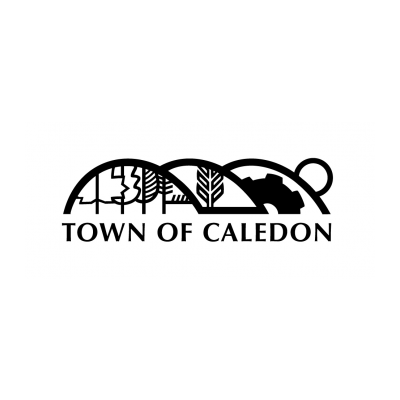 Captain Training Officer, Fire
Job Description
The Town of Caledon is a dynamic municipality that successfully balances urban, rural, and agricultural communities.  Our energetic staff are guided by our core values that create an environment for continuous improvement and customer service excellence.
In addition to offering exciting career opportunities, the Town also provides a competitive and comprehensive total rewards package.  Come see how you can make a difference.
The Opportunity
Reporting directly Deputy Fire Chief, Fire Prevention and Training this position will be responsible for developing, instructing, updating and maintaining training programs and preparing fire service members to deliver safe and effective rapid intervention at emergencies.
As the Captain Training Officer, Fire, you will perform the following duties, including but not limited to:
Regularly meet with fire service members to assist in developing and maintaining a progressive and efficient training program. Determine training needs; identify and implement modifications; and stay current with educational opportunities so the level of training delivered serves the needs of the fire service
Maintain training records and analyze training statistics to provide input on future budget requirements
Assist in developing and conducting written and practical assessment evaluations and examinations for new staff and the promotional process for both Volunteer and Fulltime Firefighters / Officers.
Research and evaluate fire service policies, operating guidelines, techniques and equipment to ensure that they are current and valid and that they reflect best practices within the fire industry
Develop and prepare lesson plans, training calendars and schedules
Utilize Learning Management Software (Vector Solutions)
Oversee NFPA Certification, including coordinating Department needs with the Ontario Fire College, and the Ontario Fire Marshal's Office of Academic Standards & Evaluation
The Ideal Candidate
We are seeking an experienced professional with five years of experience in fire suppression. A post-secondary degree or diploma in Adult Learning, Public Safety Administration, Fire & Safety Studies or a closely related field would be considered an asset.
The ideal candidate will have demonstrated ability to instruct, develop, and deliver training in all areas of Fire & Emergency Services operations including but not limited to: ice/water rescue, rope rescue, trench rescue, confined space rescue, emergency medical response, advanced extrication, hazardous materials response, etc. We are seeking an individual with superior proficiency in Microsoft Office skills and training/media presentation technologies and experience and proficiency in e-learning, virtual reality simulation and other multi-media training platforms skills. The candidate must posses a DZ Licence or above with no more than three demerit points.
The candidate must hold the following certifications:
NFPA 1001 Firefighters I & II (Pro Board, IFSAC or OFMEM equivalency)
NFPA 1072 Hazardous Materials Awareness & Operations (Pro Board, IFSAC or OFMEM equivalency)
NFPA 1002 Pump Operations (Pro Board, IFSAC)
NFPA 1021 Fire Officer Level I (Pro Board, IFSAC or OFMEM equivalency)
NFPA 1041 Fire Instructor Level I (Pro Board, IFSAC or OFMEM equivalency)
Preferred NFPA 1521 Incident Safety Officer (Pro Board, IFSAC or OFMEM equivalency)
Preferred Blue Card Incident Command Training
Red Cross BLS or equivalency
The successful candidate for Captain Training Officer, Fire will be required to work a flexible schedule, including in the office, and after hours (as required).
Satisfactory passing of a vulnerable sector check and proof of qualifications will be required of any successful candidate(s) for this position.
The Town is committed to diversity and inclusivity in employment and welcomes applications from qualified individuals of diverse backgrounds. The Town is an equal opportunity employer that is committed to an inclusive and barrier-free workplace.  If your application requires accommodation, please contact People Services at (905) 584-2272 Ext. 4738.
Contact Details
Closing date is November 23, 2023 at 4:00pm.
To learn more about employment with the Town of Caledon and to apply for this exciting and challenging opportunity, visit: www.caledon.ca/careers
If needed and upon request, this document can be made available in an alternative format.