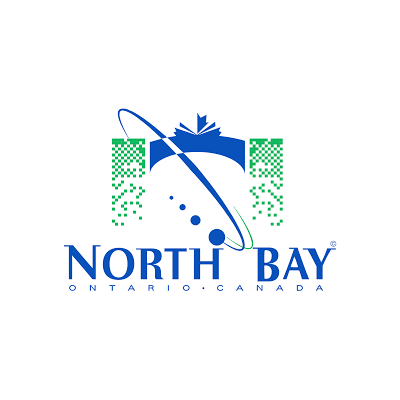 Fire Prevention/Public Education Officer
Job Description
Job Posting ID 23E-47
North Bay is a diverse community that offers a perfect blend of opportunity and easy living.  Servicing a regional catchment area of 112,000 people, this progressive city of 51,553 residents is nestled between Lake Nipissing and Trout Lake and is conveniently located just three and a half hours from major Ontario centers such as Toronto and Ottawa.
North Bay Fire and Emergency Services (NBFES) provides a range of services to the citizens of North Bay extending from Community Risk Reduction, Emergency Management and Emergency Response. Our dedicated team of Fire Prevention and Public Education professionals is committed to reducing the risk of fire injury and fire loss within the City of North Bay through Fire Code enforcement/compliance, fire investigations, public education, and community involvement. Our goal is to educate everyone from children and youths to adults and seniors about the importance of Fire Safety at home, at school and at work, through a variety of residential and commercial fire education programs.
Key Accountabilities:
Under the direction of the Captain of Fire Prevention, the Fire Prevention/Public Education Officer will:
Conduct fire inspections of all types of buildings and occupancies to ensure compliance with Ontario Fire Code and/or any and all applicable legislation and standards
Complete fire safety plan review and site plans, as assigned, for buildings and occupancies within the City of North Bay
Inspecting fire protection equipment and systems
Prepare reports and maintain records detailing information about the property, violations observed and corrective measures to be taken
Issue orders requiring compliance with regulations
Lay charges respecting violations of codes / provincial regulations and municipal by-laws
Prepare information for court and appear in court to testify and give evidence.
Deliver effective fire prevention education programs, including the preparation and delivery of public seminars, demonstrations, and Fire Hall tours
Investigate fires to determine origin and cause
Liaise with fire suppression crews, other municipal departments and stakeholders in fire prevention and safety related issues
Provide and maintain a high degree of confidentiality and professionalism
Key Qualifications:
Post-secondary degree or diploma in Fire Protection Technology, Ontario Fire College Certified Fire Prevention Officer, OR an equivalent combination of related education and experience
NFPA 1035 Public Fire and Life Safety Educator
NFPA 1031 Fire Inspector Level I and II
NFPA 1033 Fire Investigator
Demonstrated experience of property inspections, codes, by-laws, acts and related regulations.
Demonstrated experience of reading building permits, standards, and manufacturers installation manuals.
Demonstrated experience of the installation or maintenance / design of fire protection systems. i.e. sprinkler, fire alarm and kitchen suppression systems.
Demonstrated experience or knowledge of Public Fire & Life Safety Education Programs.
Thorough knowledge of appropriate regulations and legislation. (i.e. Fire Protection and Prevention Act, Ontario Fire Code, Ontario Building Code, etc.)
Demonstrated experience or knowledge investigating fires for determination of origin and cause
Demonstrated ability to communicate professionally and effectively both verbally and written
Must possess excellent interpersonal and organizational skills and willing to upgrade education to achieve and maintain professional competency
Proficient in the use of MS Office (e.g. Word, Excel, PowerPoint and Outlook), Internet, and fire department management software etc.
Candidates must have a valid Class "G" driver's License in good standing with an acceptable driver's abstract
Must be legally entitled to work in Canada
Must be able to work a flexible work schedule including occasional evenings and weekends
Successful candidate will be required provide a satisfactory Criminal Record Check with Vulnerable Sector Screening
Hours of work: 7:00 am to 5:00pm, 4 days per week (40 hours/week) and mandatory participation in on-call after hours rotation
Environment: This is a Unionized position with the North Bay Professional Fire Fighters Association Local 284, International Association of Fire Fighters
The 2023 annual salary for this union position is $70,038.66 (2023 4th Class rate). We offer an employer paid comprehensive benefit package including Health and Dental Benefits, and Life, and AD&D Insurance, as well as an Employee Assistance Program after six months of hire.
The City of North Bay is an Ontario Municipal Employees Retirement System (OMERS) Employer. For more information on the benefits of a defined benefit pension plan please visit https://www.omers.com/.
Please note that all offers of employment are conditional upon proof of education, proof of Valid Ontario Class "G" driver's license and satisfactory driver's abstract at the candidates cost, and a satisfactory criminal record check with vulnerable sector screening at the candidates cost, to be arranged by the City of North Bay Human Resources Department only.
While we appreciate the interest of all applicants, only those selected for an interview will be contacted. Applicant information is collected under the authority of the Municipal Freedom of Information and Privacy legislation and will be used strictly for the purpose of candidate selection.
Accommodation will be provided in all parts of the hiring process as required under the City of North Bay's Accessibility Policy.  We encourage applicants to make their needs known to Human Resources in advance.
An Equal Opportunity Employer
Join our team and create your future with the City of North Bay. Discover the Gateway to the North, where easy living is embraced.
Contact Details
Qualified individuals interested in being considered for this position are requested to submit a resume and covering letter in one PDF document via email to:  staffing@northbay.ca no later than 11:59 p.m., Sunday October 1, 2023. Please identify the Posting ID: 23E-47 in the subject line.