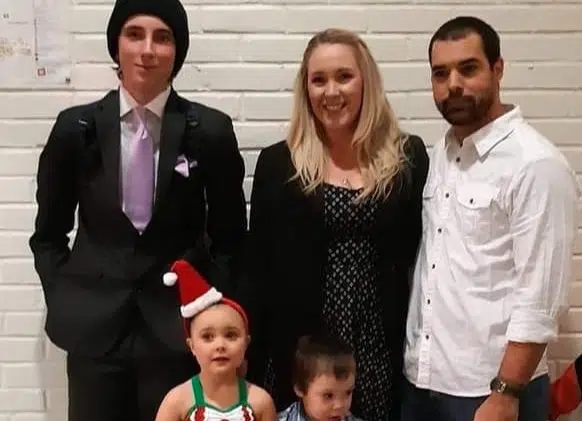 A family in Cobden is in need of help after a fire destroyed their home. On Saturday afternoon all five stations with the Whitewater Fire Department were called to a fire outside of Cobden on Hendry Lane along Muskrat Lake. Acting Fire Chief Jonathan McLaren says there were no injuries and adds the family is currently being assisted by the Red Cross.
A Go-Fund-Me page has been set up to support the family. According to the fundraiser, Megan, Adam and their three children ages 14, 5 and 3 walked away with only the clothes they were wearing. While nobody was injured, the Beare family lost everything in the fire. Since Megan works from home this means she will be temporarily unemployed until they relocate. The family is asking for donations to replace basic necessities such as clothing, bedding, shoes, winter clothes, furniture and more. The family is asking for new or gently used clothes for a 4-year-old boy, 5 or 6-year old girl, teenage boys clothes in medium, women's medium and men's medium sized clothes. Gift cards and toys can also be dropped off at the Cobden Pentecostal Church at 17 Astrolabe Road between 9:00 am and 4:00 pm Monday to Friday.
A $20,000 goal has been set and as of this afternoon (Feb. 18th) over $8,200 was raised. You can make a donation online here.
<back to Headlines