Fatal blaze determined to be accidental
Person found dead inside residence identified but police not releasing name at request of family.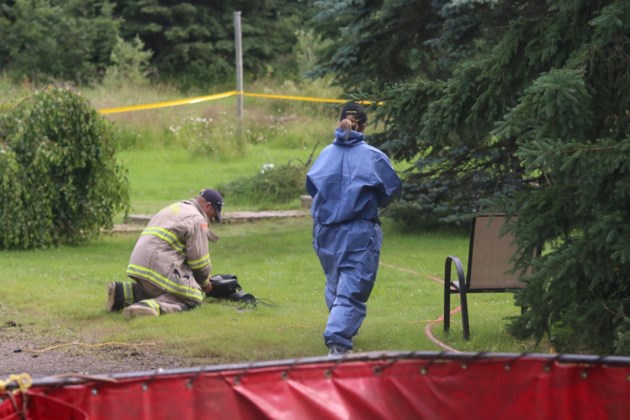 Members of the Ontario Provincial Police Forensic Identification Unit were on the scene of a deadly fire on Highway 608 that took the life of one person.
NEEBING, Ont. -- A fatal house fire in Scoble Township has been deemed to be accidental.
Provincial police issued a news release late Wednesday afternoon, announcing the investigation determined the cause to be accidental.
The individual found dead inside the residence has been identified, the OPP confirmed, but at the request of the family the name of the person is not being released.
Emergency responders were called to an address on Highway 608 just after 10 p.m. on Monday night as a result of a 911 call made by passersby. The home was engulfed in flames upon arrival of Neebing Fire Service firefighters and police officers.