Tuesday - Health and Safety Workshop
Health and Safety Workshop
Keynote Speaker - Russell Osgood
Firefighter Cancer Support Network - Taking Action Against Cancer in the Fire Service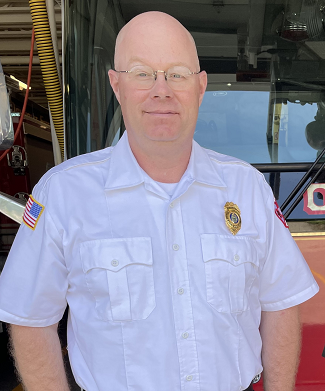 This presentation will provide a clear understanding of the scope of cancer in the fire service. Using the most current research on firefighter cancer, we will interact with the students to ensure that they have a clear understanding of the data that undoubtedly demonstrates the link to firefighter cancer.
The student will also gain an understanding of how cardiac risks and cancer risks work hand and hand. Through an in-depth discussion students will learn what the occupational exposures are, where they come from, and how to minimize the risks from a scientific approach. We will discuss the importance of living a heathy lifestyle for both cardiac health and cancer prevention. The student will understand the importance of maintaining a healthy lifestyle using the best methods we have while both off and on the job.
Transitioning to modifiable risk factors, the student will understand what they are and how to develop strong prevention methods. Students will learn the importance of following recommended guidelines to reduce risk and prevent exposure before, during and after the fire.
Knowing that even when firefighters follow all the necessary steps, some will get cancer, finding these cancers early provides the best outcomes. Firefighters will gain important tools to assist in early cancer detection.
Finally, the students learn about the support of members diagnosed and the value the FCSN services that provide firefighters and their families peer-to-peer support from firefighters that have beat cancer and can offer a hand in navigating the emotions, treatments and anxieties they face in their own battle.
Students will leave the program ready to assist firefighters in their departments face these health challenges and have the tools to make modifications that can only provide a long healthy career and retirement.
Russell Osgood, Vice President of Education, with the Firefighter Cancer Support Network. Russell has been a firefighter for over 30 years and currently serves as the Chief of Department in Ogunquit, Maine. Russell was a developer of the FCSN cancer prevention education program, Taking Action Against Cancer, piloted in Boston now delivered across the nation. He has trained thousands of firefighters and has published several articles on how firefighters can reduce the risk associated with cancer in the fire service.
Presenters:
Building a Mental Health Program – Resilient Minds
Speaker: Steve Fraser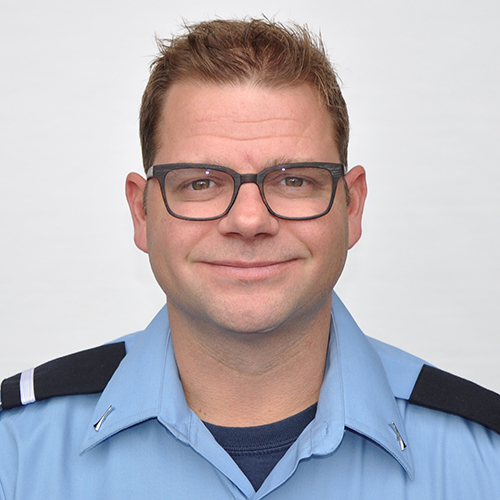 This session will assist attendees with how to develop internal programs to support their firefighter's mental health. Successful programs generally include combinations of resiliency training, post-incident support, peer support and other initiatives to provide support to people frequently exposed to traumatic mental stress.
Steve Fraser is a co-author of Resilient Minds, an approved instructor for the International Critical Incident Stress Foundation, and a certified Field Traumatologist. Steve has over 28 years of experience in the fire service and recently retired from Vancouver Fire Rescue Services. Steve was the coordinator of the VFRS CISM/Peer support team, managing over 100 defusing per year, and held a full-time position as Captain of Mental Health and Wellness.  During his time in the fire service, Steve partnered with the CMHA to create and deliver the Resilient Minds program.  In addition to his work with CMHA developing and delivering mental wellness education, he is actively involved with nationwide research groups. Collaborating with the University of Regina, University of PEI, Western, McMaster, Dalhousie and Firewell, a health and wellness community for firefighters. Through lived experiences he brings a unique, empathetic approach to the culture and issues first responders face.
---
Designated Officer Program and Mandatory Blood Testing Act
Speaker: Tim Metcalfe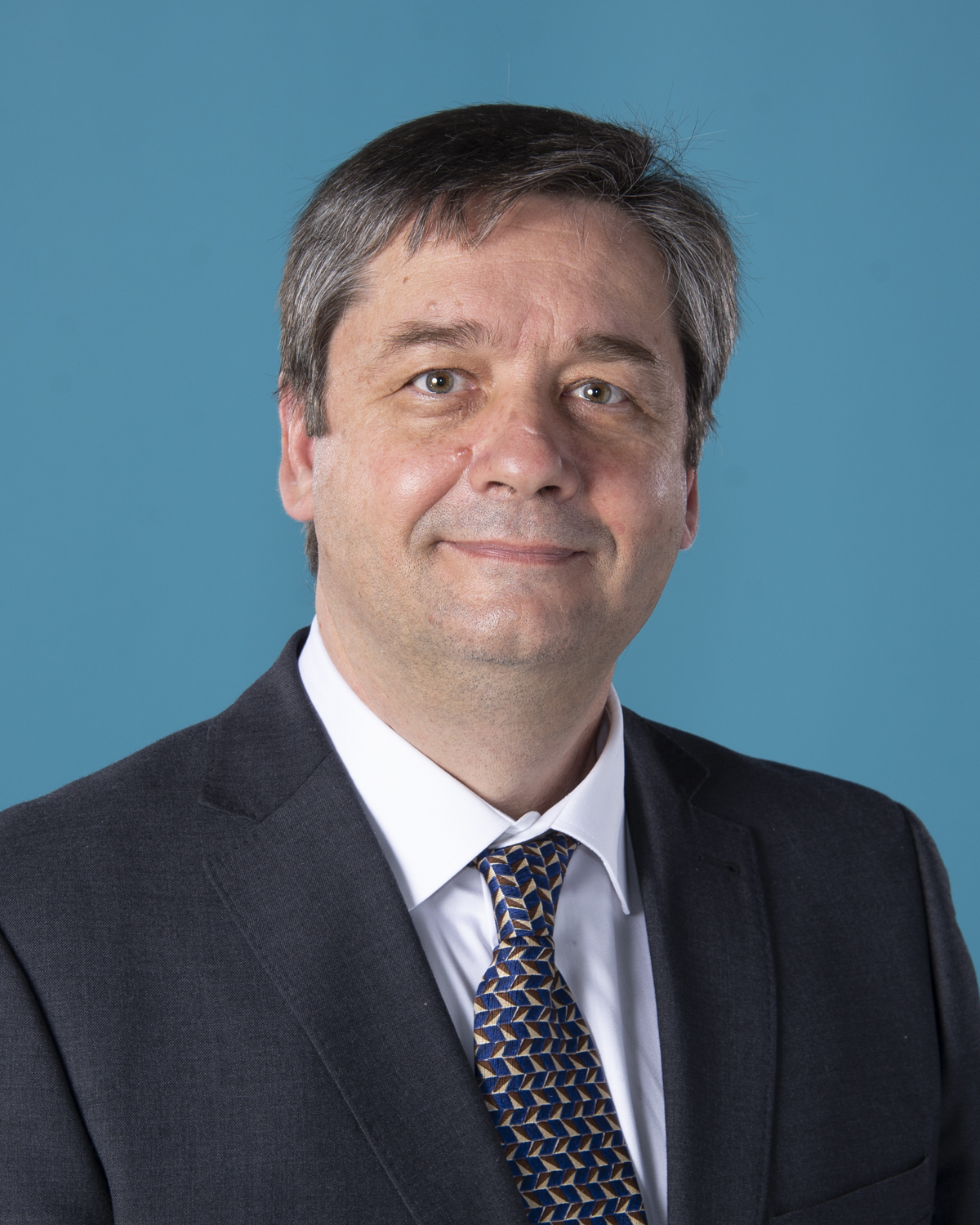 After three years of COVID-19 most people are ready to see the end of Infection Prevention and Control (IPAC).  Despite that, diseases we worried about before the pandemic are still present and your members are still facing biological exposures.  
I will be discussing the changing risks that our members experience, how to better protect them through having a robust Designated officer system and the changes to the Ontario Mandatory Blood Testing Act legislation. 
Tim Metcalfe started his career with Toronto EMS, then a firefighter in Etobicoke/Toronto before becoming a Training Officer and then moving to Toronto Fire's Health and Safety Division where he coordinated their designated officer program. After retiring, Tim began working for Public Service Health and Safety Association for several years teaching, among other things, the designated officer program to emergency services organizations. For the last three years Tim has been with the Ontario Provincial Police in their Health & Safety section.
---
Resuscitating Fireground Rehabilitation
Speaker: Deputy Chief Rob Grimwood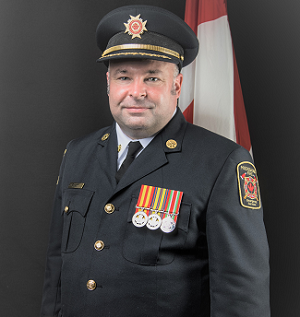 More than half (54%) of firefighter fatalities are as a result of a sudden medical emergency (typically cardiac) which is often secondary to exertion and significant increase in core body temperature.
These deaths may be preventable, particularly if fire departments employ progressive fire ground rehabilitation programs that address work cycles, rehydration, and medical monitoring.
Participants will learn how to best structure and execute fire ground rehabilitation sectors that protect firefighters from the hazards of the fire ground.
Rob Grimwood is a Deputy Chief with the City of Mississauga Fire and Emergency Services where he oversees the Professional Development & Accreditation and Communications Divisions, along with serving as the Management Co-Chair for the Joint Health & Safety Committee.
Formerly Rob was the Deputy Chief of Training, Safety, & Special Operations for the City of Vaughan Fire & Rescue Service and the Fire Chief in the City of Dryden, Town of Niagara-on-the-Lake, and Haldimand County. He has also served as a Firefighter with the City of Toronto.
He worked as a Paramedic for 20 years and spent nine years as the Paramedic Chief in Haldimand County.
He has been a member of the fire service for the past 27 years, the last 15 of which have been in various senior leadership positions. He is the President of the Ontario Association of Fire Chiefs (OAFC), Management Co-chair of the Ontario Fire Services Section 21 Committee and an instructor for Dalhousie University's Fire Service Management Program. 
---
Learning from Responses – Post Incident Reviews and Near Miss Investigations Panel
Responding to structure fires, technical rescue incidents and other fire department responses is inherently dangerous work. Effectively, almost everything we do is low frequency, high risk work; so it is imperative that we learn from every response.
There are many different mechanisms for learning from responses including formal and informal post-incident reviews, investigating accidents and incidents, reporting and reviewing near misses and broadly sharing investigation reports such as occurs with NIOSH reports.
This panel discussion will explore how fire departments effectively learn from responses, how they manage post-incident review and near miss reporting and how they take lessons learned to implement positive change.
Panelists:
Fire Chief Aaron Burridge, Ajax Fire and Emergency Services
Fire Chief Jeff Kirk, Springwater Fire and Emergency Services
Fire Chief Harry Baranik, Bayham Fire & Emergency Services
Fire Chief Mark Berney, Township of Scugog Fire and Emergency Services
Fire Chief Brent Thomas, Innisfil Fire and Rescue Service
Moderator - Fire Chief Jason Whiteley, North Bay Fire & Emergency Services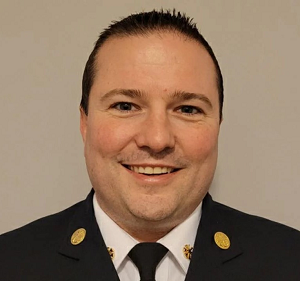 Fire Chief Aaron Burridge is responsible for Ajax Fire and Emergency Services, working closely with the Deputy Chiefs.
Fire Chief Burridge started as a volunteer firefighter with the Town of Ajax in May 2000 and was hired as a full-time firefighter in January 2001. He progressed through the ranks to a Qualified Captain, Training Officer, Chief Training Officer, Deputy Fire Chief in October 2016, Interim Fire Chief in 2022 and was named the Fire Chief in June 2023.  Fire Chief Burridge serves as a member of the OAFC Health and Safety Committee and is an OAFC representative on the Ministry of Labour Section 21 Committee.
Fire Chief Burridge is a graduate of the Ontario Fire College and Toronto Metropolitan University and has throughout the course of his career acquired significant education from a variety of post-secondary school institutions in the following fields of study: Fire Emergency Service and Rescue, Fire Protection Systems, Fire Protection Technology, Collective Bargaining, Public Administration, Occupational Health and Safety and Labour Relations.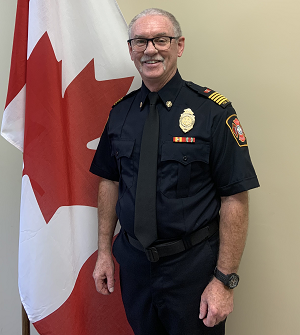 In March of 2020 Jeff Kirk joined the Springwater Fire & Emergency Services team as the Fire Chief.  Prior to his new position he was the Deputy Fire Chief for the City of Orillia.  He has been a member of the fire service for the past 42 years, of which the last 16 years have been in a senior leadership role.  Jeff also served with the Department of National Defense and the Township of Essa in various firefighting roles. He currently serves as a PAC Leader for the County of Simcoe and serves on the OAFC Provincial Health & Safety Committee and Section 21.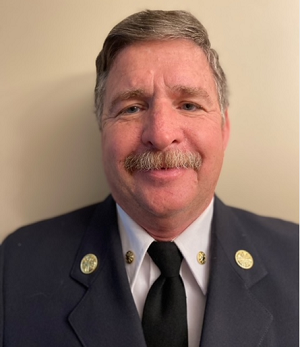 Harry Baranik has completed 20 years of firefighting involving three departments: Town of Erin Fire and Emergency Services, Township of Muskoka Lakes Fire and Emergency Services and his current Fire Department, Municipality of Bayham Fire and Emergency Services. In each department Harry has held a Chief position, Erin and Muskoka Lakes, Deputy Fire Chief and currently Fire Chief.
 In 2018, Harry obtained a B.A. from Guelph-Humber's Justice and Public Safety Studies. He is also a certified Fire Investigator with IAAI.
 As a member of the OAFC, Harry serves as a committee member for the Health and Safety Advisory Committee, and he also sits on the Section 21 committee. Harry has obtained his Health and Safety certification for both police and fire specific.
 After 31 ½ years, Harry retired from a law enforcement career. During tenure with the O.P.P., he has served on three Ontario Provincial Police Association Branches in various roles including Branch President. This role also included the position on the Health and Safety Joint Committee within the branch. 
---
PPE Workshop Panel
There is a lot to know for fire departments to have an effective bunker gear and personal protective equipment (PPE) selection, care, and maintenance program.
A program must consider the selection and purchasing of the proper bunker gear and PPE, consider a method to identify, issue and inventory/track the gear, have clear guidelines on using the proper protective equipment for the proper incidents and have processes in place related to inspecting, storing, decontaminating, cleaning, maintaining, repairing, replacing and retiring the gear.
NFPA 1851 – Standard on Selection, Care and Maintenance of Protective Ensembles provides excellent guidance, and this PPE Workshop is intended to provide fire departments with advice and assistance on how to run an effective program within your department that meets standards and ensures that the bunker gear and PPE are properly maintained.
The PPE Workshop will contain a presentation on establishing a bunker gear and personal protective equipment (PPE) selection, care, and maintenance program, supported by a moderated panel discussion. The panel will be comprised of a bunker gear manufacturer, a verified (under NFPA 1851) Independent Service Provider (ISP) and three Chief Fire Officers who will share their experiences and provide considerations for other fire departments to strengthen their programs.
Panelists:
Tanja Wleklinski, Innotex
Inge Pudelek, Sani Gear
Fire Chief Ryan Murrell, Muskoka Lakes Fire Department
Fire Chief Ellard Beaven, Cobourg Fire Department
Fire Chief Ed Melanson, Saugeen Shores Fire Service
Fire Chief Paul Boissonneault, Oakville Fire Department
Moderator - Fire Chief Kent Readman, North Huron Fire Department/East Huron Fire Department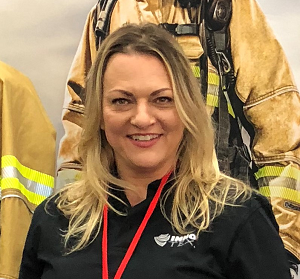 Tanja Wleklinski is the Regional Sales Manager for INNOTEX throughout Canada and has 20 years in the PPE industry with numerous years of experience with PPE, selling, sizing and repairing of bunker gear. Tanja brings a wealth of knowledge and a dedication to customer service with her.
In 2018 she joined the Innotex team as the Regional Sales Manager that oversees the Canadian market and supports the distributor and fire department clientele on the complete Innotex product line of Bunker Gear, Tech Rescue, EMS Tech Rescue, Hoods and Gloves.  
Her previous experience includes in 2008 with FireService Management Ltd. as their Sales Manager for the Ontario market where the focus was on the care and maintenance program for fire departments PPE pertaining to the NFPA 1851 standard; managing the ISP operation process, certification process and sales of the business.   Starting her career in the PPE industry in 2003 with Starfield Lion representing them through Canada as their Sales Representative to the fire and police markets that they built PPE for.
Tanja has a 3-year Marketing diploma and a 3-year International Business diploma that she completed in 2002 and in 2003.  
Tanja Wleklinski resides in Bowmanville, Ontario.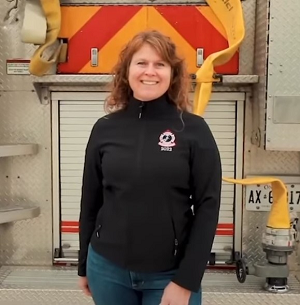 Inge Pudelek, who is the current President and CEO of Sanigear Inc., took over Sani Gear from her parents in 2016, after a very successful career at 3M Canada. At 3M, Inge specialized in sales, customers service, marketing, financial analysis, and key account management.  Although 3M taught Inge plenty, the last seven years have been the most challenging and rewarding of her career to date.
One of Inge's proudest accomplishments has been to grow her team from 13 employees at one plant into a team of 45 employees split between two plants. The flagship plant is in Kitchener, Ontario, while the state-of-the-art new plant is in Gatineau, Quebec.  When Inge was considering taking over Sani Gear, one of the main motivators was the potential difference that could be made in the fire industry in relation to helping firefighters stay safe in their personal protective equipment. Inge's love of research and continuous desire to improve lends itself perfectly to running a business with the top goal of providing the best service in the industry.
One of Inge's favourite activities to take part in is educating the fire industry about the steps that every stakeholder about the importance of maintaining their suits.  The research Inge continues to do has helped her attain her mission – to become the leader for the maintenance and safety protocols of personal protective equipment for the first responder industry.
Being verified by UL is one of Inge's top priorities to ensure every process she introduces into her plant is vetted towards continuous improvement for the maintenance of bunker gear.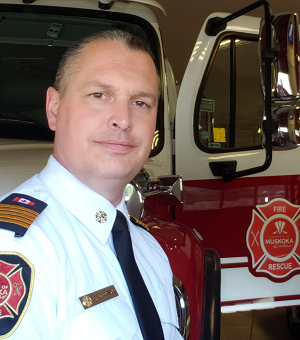 Fire Chief Ryan Murrell has served 20 years as a volunteer firefighter, fire officer and fulltime Chief.  Ryan's specialties include finding innovations which simultaneously improve service and lower costs.  His primary focus is rural small market volunteer fire services.
Chief Murrell served his first 14 years as a volunteer firefighter and a safety specialist selling solutions for Grainger, affording him extensive firefighting personal protective equipment factory training for four different lines of bunker gear.  Securitex (Morning Pride), Innotex, Lakeland and Fire Dex.
He currently oversees a 123-person volunteer department serving 33,000 residents in 795 square kilometers protecting 12,000 structures with 10 fire stations operating 28 wheeled apparatus and 5 fire boats in Muskoka Ontario.
Chief Murrell has a diploma in Radio Broadcast from Fanshawe College and a Certificate in fire service leadership from Dalhousie University.  He is the Vice President of the Firefighters Association of Ontario, the OAFC PAC 7 leader, and a proud member of the OAFC health and safety committee.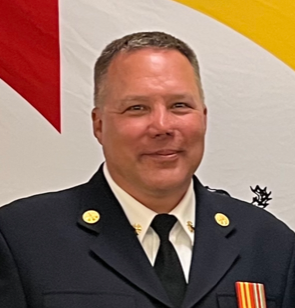 In 1991, Ellard Beaven began his career as a volunteer firefighter in Timmins and then became a career firefighter in 1993. He progressed through the ranks from Lieutenant, Captain and Deputy Chief and retired in 2022. Within six weeks Ellard realized retirement wasn't for him, so he applied for the interim Fire Chief position with the Town of Cobourg. Fortunately, he was selected as the permanent Chief in October 2022.
In his previous role as Deputy Chief with the Timmins Fire Department, Ellard was responsible for the operations of the Timmins fire department, including 28 career suppression staff, 2 training officers, 3 fire prevention officers and 120 volunteer firefighters.
Ellard represents the OAFC on the occupational health and safety committee, was also the previous Chair of the Ontario Professional Firefighters Association health and safety committee and represented over 11,000 members as well as 30,000 Ontario firefighters as the previous Co-Chair of the Ministry of Labour Section 21 committee.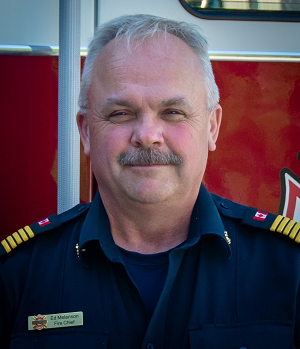 Fire Chief Ed Melanson graduated in 1983 from Fleming College with a Diploma in Geotechnical Technology. Started in the Metal Finishing Industry immediately after graduation and worked within the industry on both the supplier and customer sides of the business. Started an electroplating/ anodizing partnership in 2004 in Fort Erie. Was recruited by the Fire Department the same year to volunteer as a firefighter and hazardous material responder. The service was so intriguing that I began a journey of learning and participation which included a diploma in Fire Service Administration from Dalhousie University, Adjunct Instructor and Lead Evaluator for NFPA 1001 Firefighter I & II, NFPA 1072 Hazardous Materials response, NFPA 1021 Fire Officer I & II and NFPA 1521 Incident Safety officer.  A focus on training and personnel development led me to Brampton Fire and Emergency Services in 2016 as a training officer followed quickly in 2017 as the Fire Chief for the Fort Erie Fire Department. The experiences and accomplishments achieved as a business owner and Senior Officer led me to Saugeen Shores in 2022 to build on past progressions and prepare this outstanding and quickly expanding community for the future.