Thursday - AGM Information
Thursday Annual General Meeting Information
---
Keynote Speakers - Lionel and Joanna Crowther
Surviving Survival - A story of getting through the fire and establishing a new normal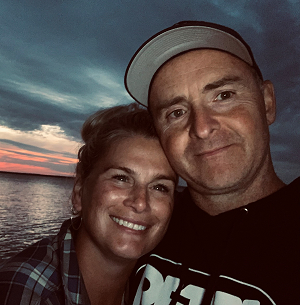 On February 4, 2007, a tragic fire changed the lives of firefighter Crowther and his family. What was reported as a routine attached garage fire proved that no incident is routine.
Within minutes of arrival, a flashover occurred, rapidly spreading fire throughout the structure, and trapping several firefighters on the second floor. Though severely injured, Crowther was able to bail out a second-floor window. The incident turned out to be extremely tragic, resulting in the death of two fire captains and the injuring of four additional firefighters, including Lionel. Lionel suffered burns and required skin grafting.
Since that incident, Lionel, his wife Joanna and their family have epitomized the meaning of resiliency, hope, and survival. Lionel and Joanna are here to explain the many challenges and triumphs their family faced because of this tragic incident as a firefighter, from the very personal view as a family of survivors!
Joanna Crowther works for the University of Manitoba in the department of emergency medicine. She enjoys doing DIY projects around the house and spending time with family at their cabin in Riding Mountain Nation Park.
Lionel Crowther has been a firefighter for the last 25 years and now an Acting Captain with the Winnipeg Fire Department. Lionel is a Master Instructor for the IAFF Fire Ground Survival Program, Master Instructor for the Petzl EXO Escape System, Trainer & Peer Supporter for Burn Survivor Fire Fighters & families, graduate of the West Point Sciences of Behavior Program through the LAFD Leadership Academy, and Sleep Educator for the 62Romeo program with Seal Team 7 member Robert Sweetman. Lionel has recently been appointed to the UL Fire Safety Research Institute on the Training Advisory.
---
Presenters:
OFM Update
Speaker: Jon Pegg, Ontario Fire Marshal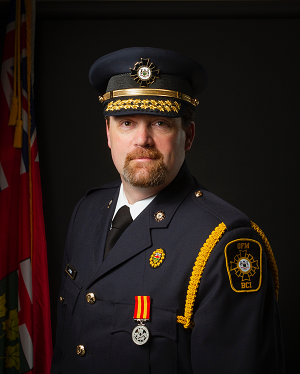 Jon Pegg joined the Office of the Fire Marshal and Emergency Management in July 2018 as Chief, Emergency Management and in February 2019 was appointed Ontario's Fire Marshal.
Prior to working at the OFM, Jon worked for the Town of Innisfil, where he was Fire Chief and Community Emergency Management Coordinator. His career in fire services has spanned more than 26 years, starting as a volunteer firefighter in Keswick with the Georgina Fire Department. He later worked as a Fire Captain at Richmond Hill Fire Services, Fire Chief and Community Emergency Management Co-ordinator of the Town of Innisfil, and Deputy Fire Chief at Georgina Fire Services.
Jon has a degree in Leadership and Administration from Dalhousie University and a Masters in Municipal Leadership from Schulich School of Business, as well as leadership diplomas and certificates from Mohawk College and Seneca College. He is a recipient of the Excellence in Leadership and Health Safety Award from the Town of Innisfil, and in 2018 received a Fire Service Exemplary Service Award from the Province of Ontario.
---
Active Shooter Hostile Event Responses Presentation and Panel
Active attacker events are becoming unfortunately more common, and they do not just happen in big cities. An active attacker event may be a mass shooting, an attack with an edged weapon or even an attack using a vehicle.
NFPA 3000 - Standard for an Active Shooter/Hostile Event Response (ASHER) Program and Section 21 Guidance Note 6-37 Active Attacker Events both provide guidance to fire departments on how to prepare for these events.
This presentation and panel discussion will look at the considerations that every fire department, regardless of size or type, must make, including training on responding to mass casualty events, interoperability with allied agencies, unified command, and equipment requirements.
The panel discussion will include representatives from the City of Toronto, City of Ottawa, City of Mississauga (Peel Region) and City of Vaughan (York Region) discussing their programs and what they learned along the way.
The information will be scalable and beneficial to every fire department in preparing for an active attacker event or other mass casualty incident.
Speakers/Panelists:
Division Chief Rob Pennington, Toronto Fire Services
Special Operations Chief Jim Andrews, Ottawa Fire Services
Chief Andrew Zvanitajs, Vaughan Fire and Rescue Services
Deputy Chief Joe Bennett, Richmond Hill Fire & Emergency Services
Moderator/Speaker - Deputy Chief Rob Grimwood, Mississauga Fire and Emergency Services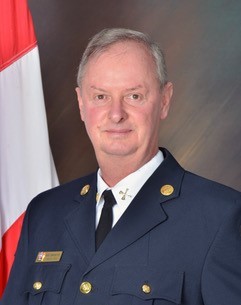 Rob Pennington joined Toronto Fire Services in April 1985 with the former Toronto Fire Department. His current position is Division Commander, Technical Operations with a portfolio including Technical Operations (rescue attributes, NFPA 1006, marine training), Hazmat, CBRNE, ASHER, POU, Emergency Planning, Large Event Planning and Special Operations.  Rob is also Co-lead instructor (hazmat/fire) – Federal Responder Training Program – Canadian Emergency Management College/Counter Terrorism Technology Centre – Suffield Alberta – 2002-2016.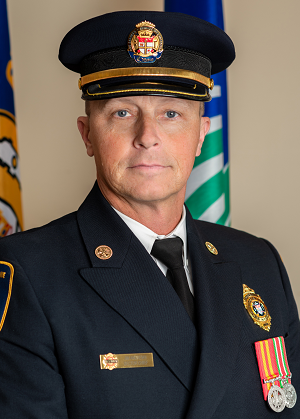 During Jim Andrews' time as Program Manager for Ottawa Fire Service, Jim was apart of specialty response teams including multi-agency response elements for Hazmat/CBRNE, Public Order, USAR, and Hostile (ASHER) events. Jim has over three decades of experience planning for, and responding to, high risk/consequence situations. Jim brings a personal perspective to the active killer and MCI discussions; having been in Las Vegas for the 2017 Route 91 Music Festival shootings as well as multiple mass casualty events in Ottawa.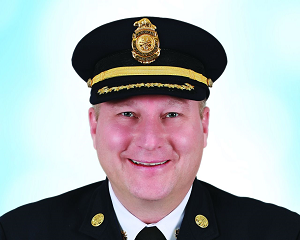 Andrew Zvanitajs is currently the Fire Chief for the Vaughan Fire & Rescue Service.  He joined the fire service in 1997 after working as a paramedic in Ontario and overseas.  He has previously served as the Deputy Chief of Operations, Administration, and Support Services. He comes from the Operations division where he served as an Officer and he has 27 years of fire service experience, all with the City of Vaughan.
A lifelong supporter of training and education, he has overseen the VFRS Public Order Unit and attended multiple training and operational deployments with them around the province.  He was a college instructor with the Humber College Pre-Fire Service program for 15 years.
Andrew has completed a BA in History from McMaster in 1996, has a Paramedic diploma from Algonquin College (1994), a Queen's University Diploma in Mental Health Leadership (2016), as well as a certificate in Business Leadership from Western University's Ivey Business School (2019).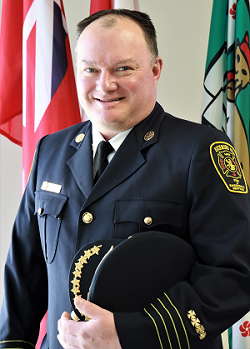 Joe Bennett started his career as a volunteer firefighter with Whitchurch-Stouffville Fire & Emergency Services. He joined Richmond Hill Fire and Emergency Services in 2000. Over his 24-year career, he has progressed through the ranks, holding various senior leadership positions such as Captain, Platoon Chief, and currently Deputy Fire Chief.
He oversees the Operations division of Richmond Hill Fire and Emergency Services, which encompasses the Suppression Division, Training Division, Fleet and Mechanical.
He has been involved in many departmental initiatives such as the RHFES Highrise Committee, Apparatus Design and Development, and inter-agency involvement. Teaching leadership and assisting the fire service navigate through change. Joe has assisted with the development and implementation of the York Region Integrated Responses to Active Shooter/Hostile Events.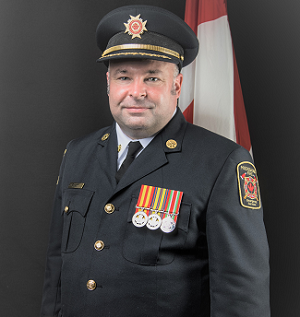 Rob Grimwood is a Deputy Chief with the City of Mississauga Fire and Emergency Services where he oversees the Professional Development & Accreditation and Communications Divisions, along with serving as the Management Co-Chair for the Joint Health & Safety Committee.
Formerly Rob was the Deputy Chief of Training, Safety, & Special Operations for the City of Vaughan Fire & Rescue Service and the Fire Chief in the City of Dryden, Town of Niagara-on-the-Lake, and Haldimand County. He has also served as a Firefighter with the City of Toronto.
He worked as a Paramedic for 20 years and spent nine years as the Paramedic Chief in Haldimand County.
He has been a member of the fire service for the past 27 years, the last 15 of which have been in various senior leadership positions. He is the President of the Ontario Association of Fire Chiefs (OAFC), Management Co-chair of the Ontario Fire Services Section 21 Committee and an instructor for Dalhousie University's Fire Service Management Program. 
---
OAFC Annual General Meeting
The OAFC business meeting will include a robust OAFC update which will include a detailed government relations update and discussion, an update from the OAFC's committees and working groups and discussions regarding member services and future OAFC events. In addition, there will be the presentation of the 2024 OAFC & OFAI budgets, a 2023 OAFC & OFAI financial update, member resolutions, an update on the Candidate Testing Service and an update from the Canadian Association of Fire Chiefs.
ALL OAFC MEMBERS ARE WELCOME TO ATTEND THE BUSINESS MEETING. YOU DO NOT NEED TO PURCHASE AN AGM PACKAGE TO ATTEND THE BUSINESS MEETING. THE BUSINESS MEETING IS FREE TO ALL OAFC MEMBERS.